The Gold Medal may be awarded periodically by the Executive Committee in recognition of distinguished and exemplary service to the Society and/or the specialty that it represents.*
*The Honorary Awards Committee will propose Gold Medalist candidates to the Executive Committee.
Gold Medal Recipients†
2019 Joseph S. Yu, MD
2018 Mark P. Bernstein, MD*
2017 Charles Luttenton, MD, FACR*
2016 Wayne S. Kubal, MD
2015 Susan D. John, MD, FACR
2014 K. Shanmuganathan, MD
2013 Stephen F. Hatem, MD
2012 not awarded 
2011 Anthony J. Wilson, MBChB
2010 Leonard E. Swischuk, MD, FACR
2009 O. Clark West, MD, FACR
2008 Carlos J. Sivit, MD
2007 Lee F. Rogers, MD, FACR
2006 Stanford M. Goldman, MD, FACR
2005 F. A. Mann, MD
2004 Diego B. Nuñez, Jr., MD, MPH
2003 Stuart E. Mirvis, MD, FACR
2002 James T. Rhea, MD, MBA, FACR
2001 Stephen R. Baker, MD and Charles F. Mueller, MD
2000 Robert A. Novelline, MD, FACR
1999 John H. Harris, Jr., MD, DSc and Theodore E. Keats, MD
†Fellows of the American Society of Emergency Radiology (FASERs)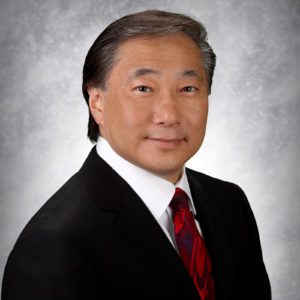 View Biography
Joseph S. Yu., M.D., Vice Chairman of Academic Affairs and Education, and Professor of Radiology and Orthopedic Surgery, obtained his medical degree from the Ohio State University College of Medicine. After completing a residency in diagnostic radiology at his alma mater, where he served as chief resident, he went on to train with Dr. Donald Resnick at the University of California, San Diego in their Musculoskeletal Radiology Fellowship. Since then, he has authored over 300 papers, chapters, and abstracts, and given over 170 national and international lectures, including 21 visiting professorships. He has received 9 Annual Teaching Awards while at OSU. He is the sole author of Musculoskeletal Imaging: Case Review, in its 3rd edition and on the best-selling list of musculoskeletal textbooks. He was co-editor of the 2008 ARRS course syllabus State-of-the-Art Emergency and Trauma Radiology and in 2015, of Problem Solving in Emergency Radiology, endorsed by the American Society of Emergency Radiology (ASER). He is currently Editor-in-Chief of Open Journal of Radiology, and has served in several Editorial Boards. To date, Dr. Yu and co-investigators have received over $11 million dollars in grants, including the Osteoarthritis Initiative Grants. He is a past President of the ASER (2016-17). He has served on numerous national and international committees in multiple organizations including the American Board of Radiology, American College of Radiology (ACR), International Skeletal Society, American Roentgen Ray Society, and Radiological Society of North America. Dr. Yu has received honorary fellow status in both the ASER and ACR.