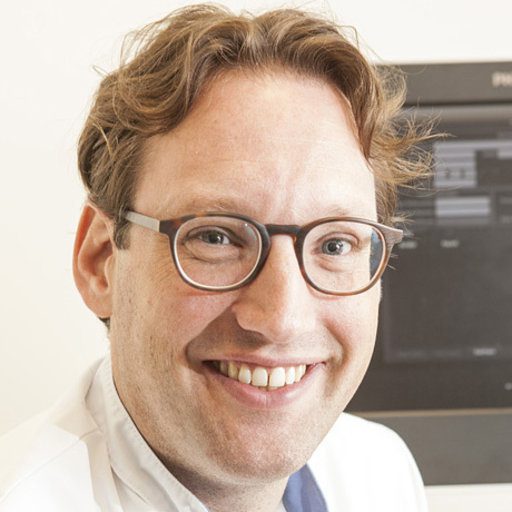 I, Ferco Berger, a Dutchman living in Canada, have been an attending radiologist for 10 years and am fellowship trained in Emergency & Trauma Imaging as well as secondarily in Musculoskeletal Imaging (both in Vancouver). In 2016, I was recruited from the Free University Medical Center in Amsterdam, the Netherlands, by Sunnybrook Health Sciences Centre (University of Toronto) to set up a new division of Emergency & Trauma radiology, after having completed a similar assignment during my 5 year tenure in Amsterdam. At Sunnybrook, almost 700 out of more than 1300 beds are dedicated to acute care (amongst which 125 ICU beds) and the hospital trauma center currently is the largest in Canada.
Since my arrival in Toronto 1.5 years ago, a team of 6 dedicated ER radiologists, now also covering nights,  has been smoothly integrated into the radiology department. A new dedicated resident rotation has been created and a fellowship training program has started, with 2 fellowship spots annually (likely expanding soon). I successfully secured funding for an ED based reading room and currently am co-lead for the procurement for the replacement of our entire CT and PET/CT fleet. I have greatly enjoyed the challenge of bringing in a completely new subspecialty in a well-known large academic center.
Throughout my career, from early med-school days on, I have always been an active member of national and international societies, amongst others being on the founding board of the Dutch section of Emergency Radiology as well as committed to the ASER and later since its founding in 2011 the ESER. Being involved and serving on committees and boards is tremendously valuable to me, especially when it comes to Emergency Radiology. Since 2007, while still a resident at that time, I have been an ASER member, and have served on multiple committees, most for multiple years (International Members, Educational, Section Chiefs, Grant Selection, Research, Scientific Program, and Annual Meeting Program committees). For this year's Annual Meeting, I am co-lead for the 5-hour workshop on Mass Casualty Incident preparedness.
If elected as Director-at-Large of the Executive Committee, I will bring the passion and dedication demonstrated on prior committees to the next level. To me it is very important to see the ASER thrive, not only because I consider so many of its members as like-minded and dear friends, but also for the fact that I firmly believe our relatively young subspecialty is crucial for saving lives of the acutely ill. It would be my pleasure and privilege to help in furthering the field!