Dr. Krystal Archer-Arroyo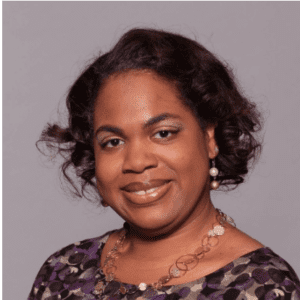 Dr. Krystal Archer-Arroyo
is an Assistant Professor in the Division of Emergency and Trauma Imaging at the Emory University School of Medicine in Atlanta, GA. She joined the faculty at Emory University in August 2017 with clinical roles including the Director of Critical Event Preparedness and Response (CEPAR) for the department of Radiology as well as the Clinical Site Director for Emergency and Trauma Imaging (ETI) at Grady Memorial Hospital; Atlanta's only certified Level 1 Trauma center.
Dr. Archer-Arroyo became a member of ASER when she joined the Trauma Radiology division at the University of Maryland School of Medicine in 2008. Ever since, she has been an avid supporter and participant of ASER from currently serving as the Chair of the Corporate Support committee to organizing social events at the annual ASER meetings to promote networking and comradery.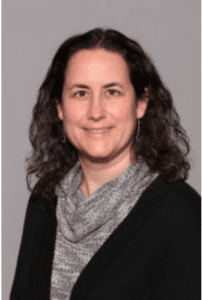 Robin Levenson MD
is an Assistant Professor of Radiology at Harvard Medical School and the Director of Emergency Radiology at Beth Israel Deaconess Medical Center in Boston. She serves on numerous ASER committees including the Annual Meeting Program, Scientific Program Subcommittee, Resident Education Committee, Website and Social Media Committee, and is the current chair of the ASER Bylaws Committee. She helped create the annual Women in ASER networking event which takes place at the annual meeting as a way to help support and connect women radiologists with an interest in Emergency Radiology.
Dr. Levenson is also an active committee participant in other societies, including RSNA and ARRS, and has been an Emergency Radiology representative to the ABR DR Essentials Certifying Committee. She has given talks on Emergency Radiology related topics both locally and nationally, including at RSNA, ARRS, ASER, and SAR. Dr. Levenson has a strong interest in further promoting recognition of, involvement in, and advancement of Emergency Radiology and ASER, and she would be honored to represent the general ASER membership as a Director-at-Large.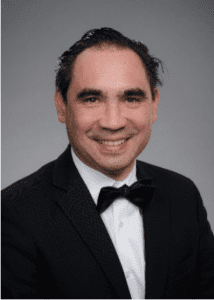 Born and trained as a medical doctor in Austria, Ken F. Linnau MD, MS, FASER moved to the U.S. over twenty years ago, and is currently an Associate Professor of Emergency Radiology at the University of Washington in Seattle. He works clinically at Harborview Medical Center, the only level 1 trauma center for the region. Fellowship training in Emergency Radiology and Health Services Research at the University of Washington in Seattle provide Ken with the expertise for his practice.
Ken F. Linnau is a long-term member of ASER (since 2001) and during that time has served on multiple committees of the Society including Education, International, Program, and Scientific.  As an established researcher in health services and translational sciences, Ken has performed multi-center studies across the United States and Europe. He will bring strong collaborative research relationships with diverse biomedical researchers at large universities and companies to the leadership of the Society. Dr Linnau's unique background and commitment to patient care, public health, and education will strengthen the Emergency Radiology Community in academic and non-academic settings.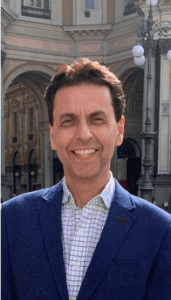 Dr. Savvas Nicolaou, FRCPC is the Director of Emergency and Trauma Imaging at Vancouver General Hospital, as well as a Professor of Radiology at the University of British Columbia.  He is also the UBC Vice-Chair of undergraduate education and continuous professional development. He completed his medical degree at the University of Toronto, and residency in Diagnostic Radiology at University of British Columbia.
Dr. Nicolaou is often credited with being the Father of the Canadian Emergency Radiology sub-specialty as he developed the first emergency/trauma radiology fellowship program at Vancouver General Hospital in 1998. Since then, he has trained over 80 fellows internationally, many of whom went on to start their own programs to serve the global community.
Within UBC Faculty of Medicine, he has been involved as the Director of the Undergraduate Radiology Education, where he has helped to integrate radiology into the medical curriculum. He has been the recipient of many teaching awards and was presented with the UBC Killam Teaching Prize in 2013, which recognizes all aspects of outstanding teaching at both the undergraduate and graduate levels. He was also awarded the prestigious Royal College Regional Awards – Region 1 Prix d'Excellence Specialist of the year in 2018 and Mentor of the year in 2013.
Dr. Nicolaou continues to contribute to the field of emergency radiology, publishing over 170 articles and over 400 abstracts in peer-reviewed conferences. Dr. Nicolaou's enormous contributions to Emergency radiology was recognized by the American Society of Emergency Radiology as he was named Fellow of the ASER society in 2018, making him the first Canadian Fellow of the society to receive this prestigious award. Using state-of-the-art imaging technology, he is relentlessly investigating ways to develop faster, safer, and more sensitive methods for diagnosing patients in the acute care setting. Major focus areas of research in the acute care setting are on Ultra Low dose techniques, Dual Energy CT, Polytrauma Imaging, Brain Perfusion in trauma and the role of MRI and Artificial Intelligence.
In light of COVID19, Dr. Nicolaou has teamed up with Amazon AWS to deploy an open-source predictive and prognostic machine learning tool, which has brought together the global health care community to benefit all institutions fighting this pandemic, offering equitable access to technology in the most vulnerable systems.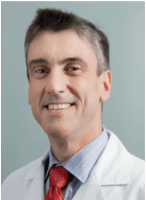 Dr. Tom Ptak has been an active member of the American Society of Emergency Radiology since 1999.  After completing a fellowship in neuroradiology at the Massachusetts General Hospital in 1997 and a brief period as a staff neuroradiologist, he began his career in emergency radiology at that same institution.  For over 20 years he has worked in emergency and trauma departments at multiple institutions including the Massachusetts General Hospital, Emory University/Marcus Trauma Center, and the University of Maryland/A. Adams Cowley Shock Trauma Center, where he currently serves as Chief of Trauma and Emergency Imaging and Vice Chair of Radiology.   He is a fellow of both the ASER and ACR and remains active in both organizations.  Previously, Dr. Ptak has held appointments to the education and bylaws committees of the ASER and was instrumental in the development and administration of the scientific presentation portion of the annual meeting. 
Throughout his career, Dr. Ptak has been and remains involved with the teaching of medical students, residents and fellows in radiology as well as various other clinical disciplines. He also provides mentorship to undergraduate science students in pursuit of a career in medicine and radiology. He has contributed to medical knowledge over a broad variety of topics including identification and grading of disease biomarkers, imaging protocol development, and optimization of imaging in the trauma and emergency settings.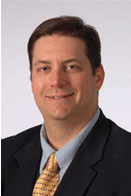 Scott D. Steenburg, MD, FASER is an Associate Professor of Radiology and an emergency and trauma radiologist at Indiana University School of Medicine and Indiana University Health in Indianapolis. He completed his diagnostic radiology residency at the Medical University of South Carolina (MUSC) in 2008. Dr. Steenburg then pursued a fellowship in trauma and critical care radiology at the University of Maryland/R Adams Cowley Shock Trauma Center in Baltimore, Maryland, where he remained on faculty until 2011, when he joined the faculty at Indiana University. He serves on multiple committees in the American Society of Emergency Radiology (ASER), American Roentgen Ray Society (ARRS), and Radiological Society of North America (RSNA), American Board of Radiology (ABR), including serving as chairs of the Maintenance of Certification (MOC) Committee with the ASER, Multisystem Committee with the RSNA, and Emergency Radiology Online Longitudinal Assessment (OLA) Committee with the ABR.  His current ASER committee service includes the Annual Program Planning Committee, Bylaws Committee, and Research Committee.  He is a regular invited speaker at the ASER, RSNA and ARRS annual meetings, and has participated in over 100 invited lectures regionally, nationally, and internationally.  
Dr. Steenburg's research interest is CT of multi-system trauma and has 36 peer-reviewed publications in various journals including Emergency Radiology, Radiology, RadioGraphics, American Journal of Roentgenology, Abdominal Radiology, and European Radiology.  At the 2019 annual meeting, he was selected as an ASER Honorary Fellow.  In 2020, he became a tenured faculty of the IU School of Medicine.